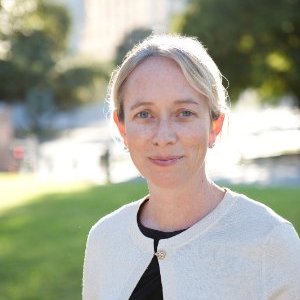 Audrey Blair has been practicing family law in Texas since 2002.  With her background in family law and family law litigation, Audrey brings broad experience and knowledge to the resolution of family law issues.
After graduating from College of the Holy Cross in Worcester, Massachusetts, Audrey came to Texas to attend  Baylor University Law School. Following a very rewarding time with the Women's Advocacy Project, Inc., a nonprofit dedicated to representing victims of domestic violence, Audrey Blair practiced on her own for five years and then later joined a law firm that focused exclusively on family law cases.
Board Certified in Family Law
Audrey has been board certified in Family Law by the Texas Board of Legal Specialization since 2010.
Experience in Family Law Cases
Audrey has broad experience in a variety of family law matters, and her background in litigated divorce cases adds a depth of knowledge to her work on family law appeals and legal research.
Audrey has experience in:
Family Law Appeals
Child Custody Cases
Litigated Divorce
Litigation of Child-related and Property-related cases
LGBTQ Custody and LGBTQ Divorce
Cases involving Family Violence
Divorces with Medium- and Large-Sized Estates
Legal Research and Writing.
Audrey has also served as a Mediator in dozens of cases after completing a 40-Hour Basic Mediation Course at the Dispute Resolution Center, Austin, Texas.
Handling Cases Throughout Texas
Audrey has handled contested Family Law cases in counties throughout Texas.  These include Dallas, Travis, Bexar, Williamson, Hays, Bastrop, Burnet, and Caldwell counties.
Professional Memberships
Audrey has been licensed to practice law by the State Bar of Texas since 2001.  She has also been a member of the Austin Bar Association, Family Law Section and the Dallas Bar Association.
Publications & Speaking
Co-Author, Dudley, K., OMG, So Mad @ the EX! #Divorce 2018, State Bar of Texas Marriage Dissolution 101 CLE Course, Dallas, Texas, April 2018
Author, Texas and the Nation Re-Evaluating Marriage and Same-Sex Rights, Texas Paralegal Journal, Summer 2014 Issue
Speaker, Social Media Strategies Around Discovery, Investigation, and Marketing, Austin Bar Association Bench Bar CLE Course, Austin, Texas, April 2014
Author and Speaker, Facebook, Twitter and Beyond – Legally Getting the Evidence, State Bar of Texas "Sex, Drugs & Surveillance," CLE Course, Houston, Texas, January 2014
Author, That's What She Said: What You Need to Know About Tweeting, Posting, Surfing, Emailing, and Texting If You Are Going Through a Divorce, Texas Bar Journal, 2013
Speaker, The Effects of Intimate Partner Abuse on Children, "Family Law Essentials Seminar" CLE Course, San Marcos, Texas, September 2013
Author and Speaker, Opening and Closing Arguments, State Bar of Texas "Handling Your 1st Divorce" CLE Course, Austin, Texas, January 2013
Speaker, Custody Issues, Austin Bar Association's "Divorce Basics" CLE Course, Austin, Texas, December 2012
Author and Speaker, Family Law Basics, CLE presentation at the Office of the Attorney General, Austin, Texas, Fall 2012
Author and Speaker, Family Law, National Business Institute "Representing Service Members & Veterans" CLE Course, Austin, Texas, Fall 2011
Video Presentation, Child Support Issues for Prisoners, Texas Access to Justice Commission, Austin, Texas, Spring 2011
Author and Speaker, Defending Against Protective Orders, Travis County CAFA Seminar, Austin, Texas, Fall 2009
Volunteer Experience
Audrey values the privilege of being a lawyer and has a strong commitment to giving back to her community through pro bono legal services.  She has represented clients in pro bono cases for Volunteer Legal Services in Austin, Texas and for the Dallas Volunteer Attorney Program in Dallas, Texas.